A REPETITIVE NARRATION
Werner LANG, Book and texts: STRAMM - repetitive narration.
Gue SCHMIDT, Photography and installation.


OPENING: Friday 19th January 2018, 7:30 p.m.

WELCOME: Gue SCHMIDT

INTRODUCTION: Manfred KRENN, Sociologist

READING: Werner LANG

DURATION: 20.01.-13.02.2018

OPENING TIMES: TUE - FRI: 5:00-8:00 P.M.




The exhibition consists of two parts. On the one hand, there is a sort of photo documentation on the stainless steel production formerly located in Upper Styria, more specifically, in the steel city Mürzzuschlag.

The photos were taken about 35 years ago at the time when Werner LANG was working in these steel works - they were intended for an exhibition in what was then the civic centre of Mürzzuschlag, the city where this steel production was located. Due to different circumstances this plan was never realised - for the time being the pictures were deposited in the archives.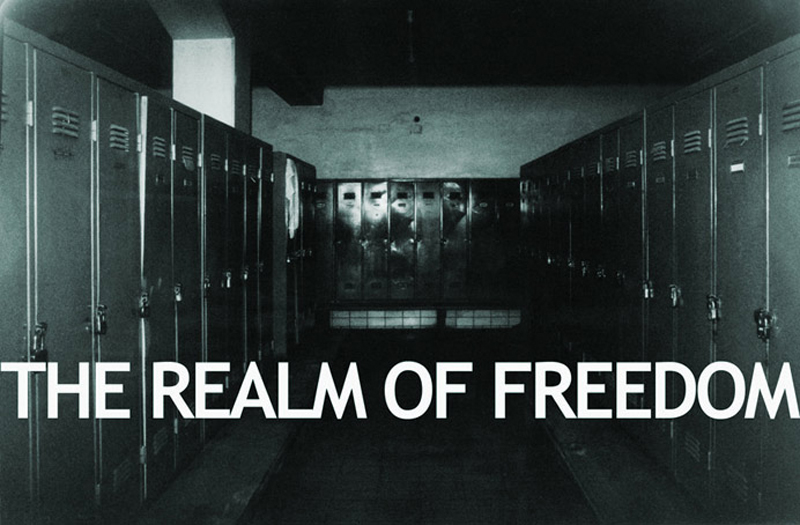 The second part of the exhibition consists of excerpts from Werner Lang's most recent book production STRAMM/Repetitive Narration, where he repetitively describes living and working conditions, using the example of a person called Stramm who is a part of this working environment.

Individual passages of the narration were allocated to the individual pictures, printed on foil, thus attributing to the pictorial narration a different meaning than that of the originally planned documentation.

Moreover, individual photos were matched with sentence fragments from the phraseology of the Critique of Political Economy like for example CRISIS-RESISTANT, FUNCTIONAL CIRCUIT UTILISATION, UTILITY VALUE PROMISE, and so on, which add a dramatic turn to the image content.






MAG3, SCHIFFAMTSGASSE 17, A 1020 VIENNA/ AUSTRIA/ EUROPE
(ACCSESSIBLE BY U2 TABORSTRASSE AND/ OR U4 SCHOTTENRING/ EXIT U2 HERMINENGASSE)
PHONE: +43 676 3409218 / EMAIL: MAG3@MUR.AT