WIDE WILD SPACEpresents
SIGMUND FREUDE STERNEN-STAUB
Pictures from the exhibition
PLANK & POSCHAUKO
Eröffnung: Mittwoch, 21. Mai 2014, 19:00 Uhr

Zur Ausstellung: Gue Schmidt (MAG3)

Dauer: 22.05. - 11.06.2014

Öffnungszeiten: Di. - Fr. 17:00-20:00 Uhr
Eine Rauminstallation, die in den Medien Wandmalerei, Zeichnung, Malerei, Fotografie, Collage, Videoprojektionen, Sound, Objekte, Materialschüttungen, etc. ausgeführt wird. SIGMUND FREUDE STERNENSTAUB setzt sich mit den Bereichen der Psychoanalyse, Kosmologie und der Synästhesie auseinander und mündet in künstlerische Arbeiten mit surrealen Verfremdungen.

  Der Untertitel WIDE WILD SPACE bezieht sich auf den Wide White Space in Antwerpen, Belgien, in den 70er Jahren, der von Annie De Decker und Bernd Lohaus gegründet wurde. Dieser Raum symbolisierte freies und avantgardistisches, nicht kommerziell ausgerichtetes Denken und Handeln und wurde von Künstlern wie Marcel Broodthaers, James Lee Byars, Josef Beuys, Bernd Lohaus, etc. umgesetzt.

  Plank & Poschaukos zeitgenössische Romantik zeigt sich als Kunst des Subjektiven, Emotionalen und Transzendenten. Ihr Unbehagen am Gewöhnlichen sucht nach Auswegen, Veränderungen und Möglichkeiten des Überschreitens durch eine besonders intensive Wirklichkeitserfahrung.

  Viele ihrer Arbeiten richten sich gegen die Zerstörung der Natur und Kultur durch die Konsumgesellschaft. Plank & Poschauko haben eine konzeptuell-poetische Herangehensweise und arbeiten dialogisch in so unterschiedlichen Medien wie Installation, Performance, Video, Malerei und Skulptur.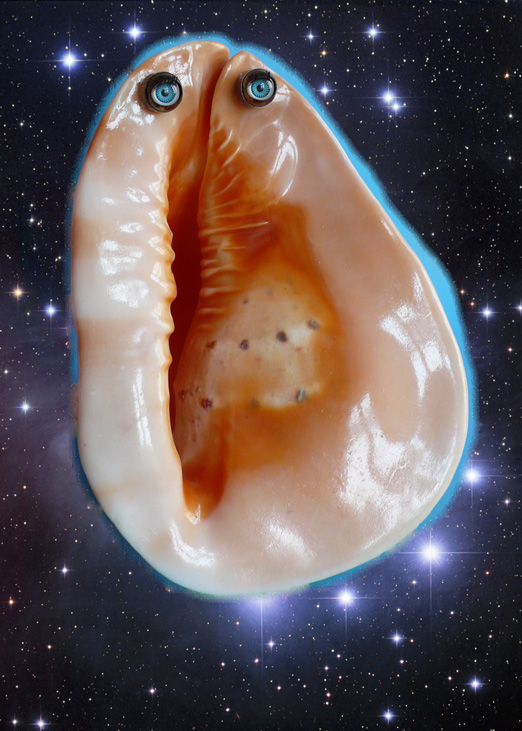 WIDE WILD SPACEpresents
SIGMUND FREUDE STERNEN-STAUB
ABOUT THE EXHIBITION: Gue Schmidt (MAG3)

Opening: Wednesday, 21th May 2014, 7:00 p.m.

Duration: 22.05. - 11.06.2014

Opening Hours: Thursday - Friday 05:00 PM - 08:00 PM
This is an installation realised in the media mural painting, drawing, painting, photography, collage, video projections, sound, objects, material fill, etc. SIGMUND PLEASURE STARDUST deals with the areas of psychoanalysis, cosmology and synaesthesia, resulting in works of art with surrealistic alienations.

  The subtitle WIDE WILD SPACE refers to the Wide White Space in Antwerp, Belgium, which was founded by Annie De Decker and Bernd Lohaus in the 1970ies. This space was a symbol for free and avant-garde, non-commercially oriented thinking and acting and was implemented by artists like Marcel Broodthaers, James Lee Byars, Josef Beuys, Bernd Lohaus, etc.

  Plank & Poschauko`s contemporary romanticism reveals itself as an art of the subjective, the emotional and the transcendent. Their uneasiness with what is ordinary leads them to a search for ways out, for possibilities of change and transcendence by means of an extraordinarily intense experience of reality.

  Many of their works are aimed against the destruction of nature and culture by our consumer society. Plank & Poschauko`s approach is conceptual and poetic and they work dialogically in very different media such as installation, performance, video, painting and sculpture.

MAG3, SCHIFFAMTSGASSE 17, A 1020 VIENNA/ AUSTRIA/ EUROPE
(ERREICHBAR ÜBER U2 TABORSTRASSE ODER U4 SCHOTTENRING/ AUSGANG U2 HERMINENGASSE)