IN ZIEL[GERICHTETHEIT]
Friedrch Rotter
Eröffnung: Mittwoch, 28. März 2012, 19:30 Uhr

Zur Ausstellung: Gue Schmidt (MAG3)

Dauer der Ausstellung: 29.03. - 22.04.2012
In rasender Geschwindigkeit ändern sich Situationen, nur wenig Zeit bleibt noch den Augenblick als solchen wahrzunehmen. Die Kraft die dies geschaffen, ist wohl gebündelt, konzentriert und doch wieder ohnmächtig, sich seiner Blindwütigkeit offenbar nicht bewusst. Kaskaden von Bilderfolgen ergießen sich über den Betrachter, obzwar doch ständig wiederholend - wird er den Trug erkennen: der Grund der in ihm selbst liegt. Auf der Suche nach Freiheit, auf zu wenigen Füßen jedoch, mit Händen zu wenig den Raum greift.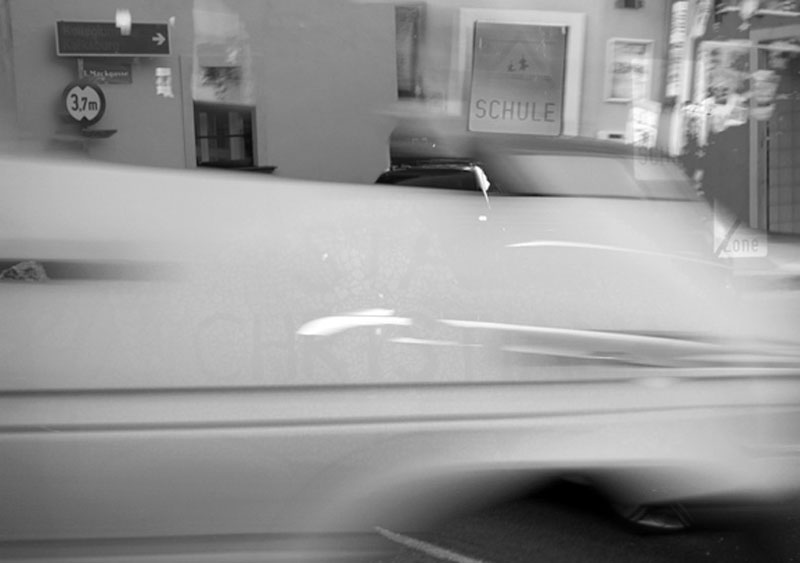 IN FOCUS[ ]
Opening: Wednesday, 28th FEBRUARY 2012, 7:30 p.m.

Opening: Wednesday, 28th FEBRUARY 2012, 7:30 p.m.

Duration: 29.03. - 22.04.2012
Situations are changing at enormous speed, only little time is left to perceive the moment as such. The power which has created this situation, bundled and concentrated as it might be, is yet powerless, apparently unconscious of its blind rage. Sequences of images are cascading down on the observer, constantly repeated - will he realize the delusion of this all, will he be able to realize its cause: the reason that lies within himself who is looking for freedom with a lack of feet and too few hands to grasp the space.

MAG3, SCHIFFAMTSGASSE 17, A 1020 VIENNA/ AUSTRIA/ EUROPE
(ERREICHBAR ÜBER U2 TABORSTRASSE ODER U4 SCHOTTENRING/ AUSGANG U2 HERMINENGASSE)