[colorWORKS]
Gila ABUTALEBI | Manu FROUDARAKIS



OPENING DATE: WEDNESDAY 15/05/2919, 7:00 P.M.

Preface: Gue SCHMIDT (MAG3)

On the exhibition: Shams ASADI

DURATION: 15/05 - 17/06/2919

OPENING TIMES: TUE - FRI: 5:00-8:00 P.M.



CONCERT ::: 17.05.2019, 7:30 P.M !!!

bimm
Elisabeth Flunger Percussion
Edgar Friedl Turntables
Chris Janka E-Gitarre
The axis of the good, tricky sound presents its daredevil floating music in the usual good mood. Chris with his guitar and electronics is responsible for the harmonious, Elisabeth with her metal sheets believes in catharsis through noise and sound, and the Edgar with the record collection has a pinpoint matching comment in his box.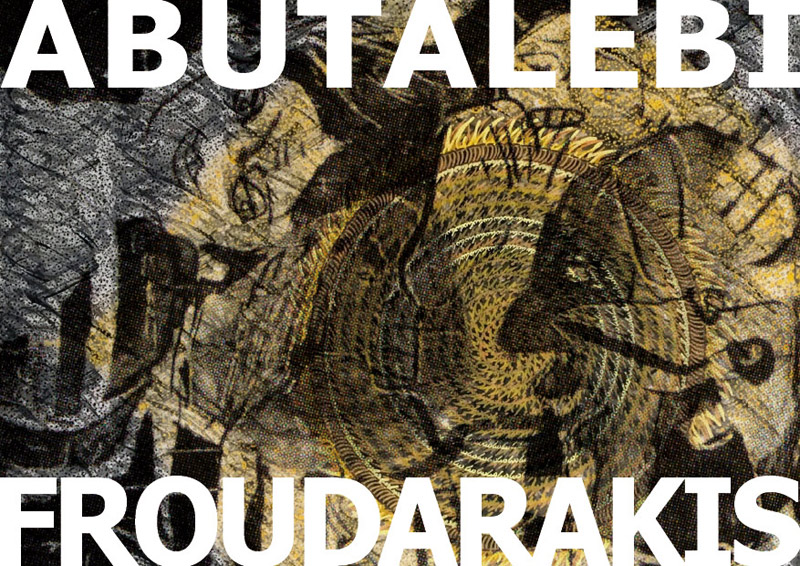 Gila ABUTALEBI, has developed her own visual language from letters, words and her own poems and texts. Her works are characterised by the use of light colours, like pigmented inks, acrylics and paint sticks on exclusively transparent materials, mainly plastic but also glass and acrylic glass. She always works with multiple layers, purposefully palying with light and shadows.
Abstract, narrative and poetic her works convey a feeling of lightness, which also serves to face the severity of being with ease. She herself calls her work "Transparent Lyrics".

Manu FROUDARAKIS. The pictures of Manu Froudarakis present themselves in a powerful way. They are pictures of rebellion, of rage and anger. These emotions are in no way softened by bending back into a "sense of form, which might provide some sort of harmonisation.
Signs of impatience and rage - in recurrent phases. But they are not "pictures of eruption". The pictures are suggestive and energetic but also many-faceted. Froudarakis paints "palimpsests", writings that were covered up and only emerge again after some longer treatment. Traces are uncovered. Bars of words are inscribed in the structure of the painting.






MAG3, SCHIFFAMTSGASSE 17, A 1020 VIENNA/ AUSTRIA/ EUROPE
(ACCSESSIBLE BY U2 TABORSTRASSE AND/ OR U4 SCHOTTENRING/ EXIT U2 HERMINENGASSE)
PHONE: +43 676 3409218 / EMAIL: MAG3@MUR.AT